Hi, I'm Blake 👋
I build Websites & Apps using...
React (Native), TypeScript, Node.js, Ruby, Rails, and more.
About Me
Hi 👋 Good to meet you!
I'm Blake Simpson, a Freelance Full Stack Engineer with over 15 years of experience.
I have developed many websites, iOS apps, Android apps, APIs, Frontends, Backends, and even desktop apps for a range of companies and clients. I specialise in software development and team leadership.
I have citizenship in the UK and Germany. Therefore, I am permitted to work in both the EU and the UK. Additionally I speak both German and English.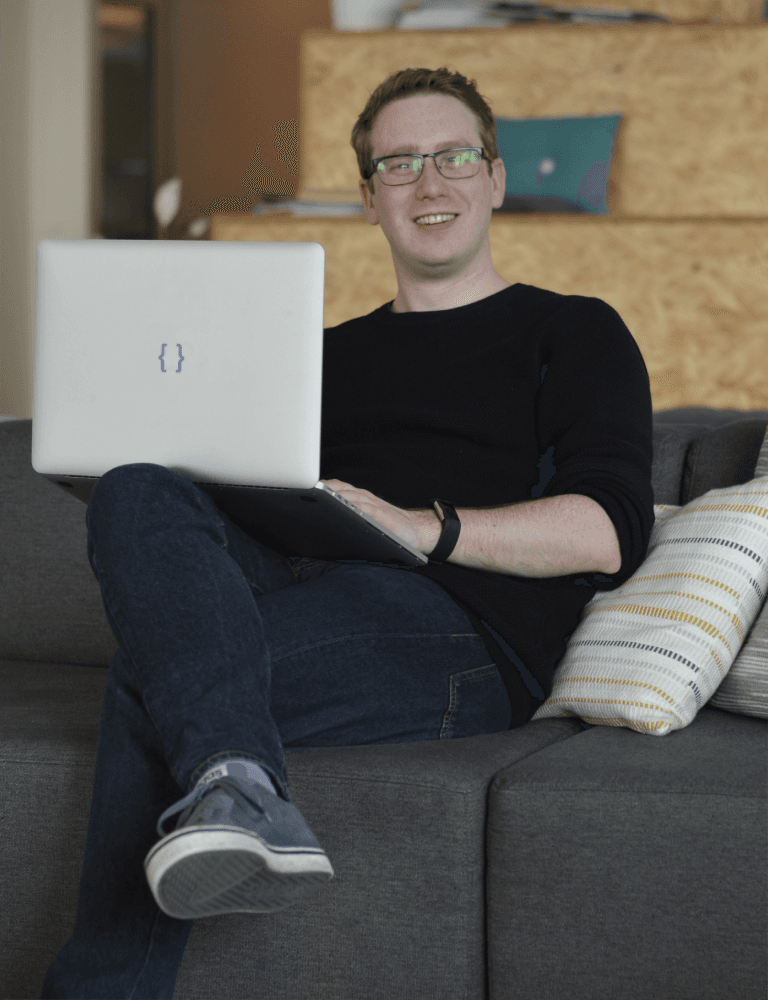 Self Employed
Freelance Software Engineer
2023 – Current
Europe, Remote
Developing for Mobile & the Web with React (Native), TypeScript, Node, Ruby, Rails, and more.
Skills: React.js, React Native, Amazon Web Services (AWS), DevOps, TypeScript, JavaScript, Ruby, Ruby on Rails, HTML, CSS, API design & development
Procuros
Engineering Manager
2021 – 2023
Edinburgh, UK + Hamburg, Germany
The first engineer to join this VC backed tech startup ($12,000,000+ invested). I led the introduction of development processes with the CTO, with a strong focus on test coverage and stability. Managed the developers (freelance & internal), oversaw the team from 1 team to 3 teams as we grew. A key role in hiring developers + managers.
Continuously documenting our product internally and externally (e.g. https://docs.procuros.io/docs)
I performed 1:1s with my teams, planned career development steps but also still kept a strong hand in the code: architecting our customer facing frontend (React based) as well as designing API interfaces, coding critical-path features, PR reviews, etc.
Additionally I was the system admin for Slack, G-Suite, Notion, Sentry, Cloudflare, AWS, etc.
Skills: React.js (w/ zustand, immer), TypeScript, Electron.js, Node.js, AWS (CDK), PHP (Laravel), API Design
Incentive Games
Tech Lead (Full Stack)
2021
Edinburgh, UK
Lead a team of 4 developers to build online games. Technologies included: React, Node.js, AWS, Postgres.
As well as architecting and developing new solutions, I lead 1:1s with my direct report developers and crafted their career development plans.
Skills: Node.js, React.js, TypeScript, JavaScript, HTML, CSS, JSON, AWS, API design & development, Postgres
Celebrate
Senior Software Engineer / Chapter Lead: Development
2017 – 2021
Hamburg, Germany
At celebrate, I helped found one of the small-venture companies named celebrate.app. I worked to build up and release to the market multiple apps related to photo sharing and photo printing, now rated 4.9+ stars on the App Store.
This began as me being a single FullStack developer building apps for iOS and Android via React Native (Frontend) + Ruby on Rails (Backend) to growing a team of 10+ people including multiple engineering teams that continue to thrive to this day.
Skills: REST APIs, React.js, React Native, Amazon Web Services (AWS), Ruby, Ruby on Rails, Node.js, HTML, CSS
XING
Software Engineer (FullStack)
2014 – 2017
Hamburg, Germany
Part of the development team responsible for the XING public API + developer platform (dev.xing.com). This API serves over 500,000,000 requests per day.
I also worked in the mobile notifications team (push notifications, statistics, A/B tests etc.).
On my final project, I collaborated with Microsoft in Seattle to develop the "XING for Outlook" add-in for Microsoft Office.
Skills: GraphQL, REST APIs, React.js, DevOps, TypeScript, JavaScript, Ruby on Rails, HTML, CSS, Ruby